Infographics
Women & the Vote
Date: September 11, 2018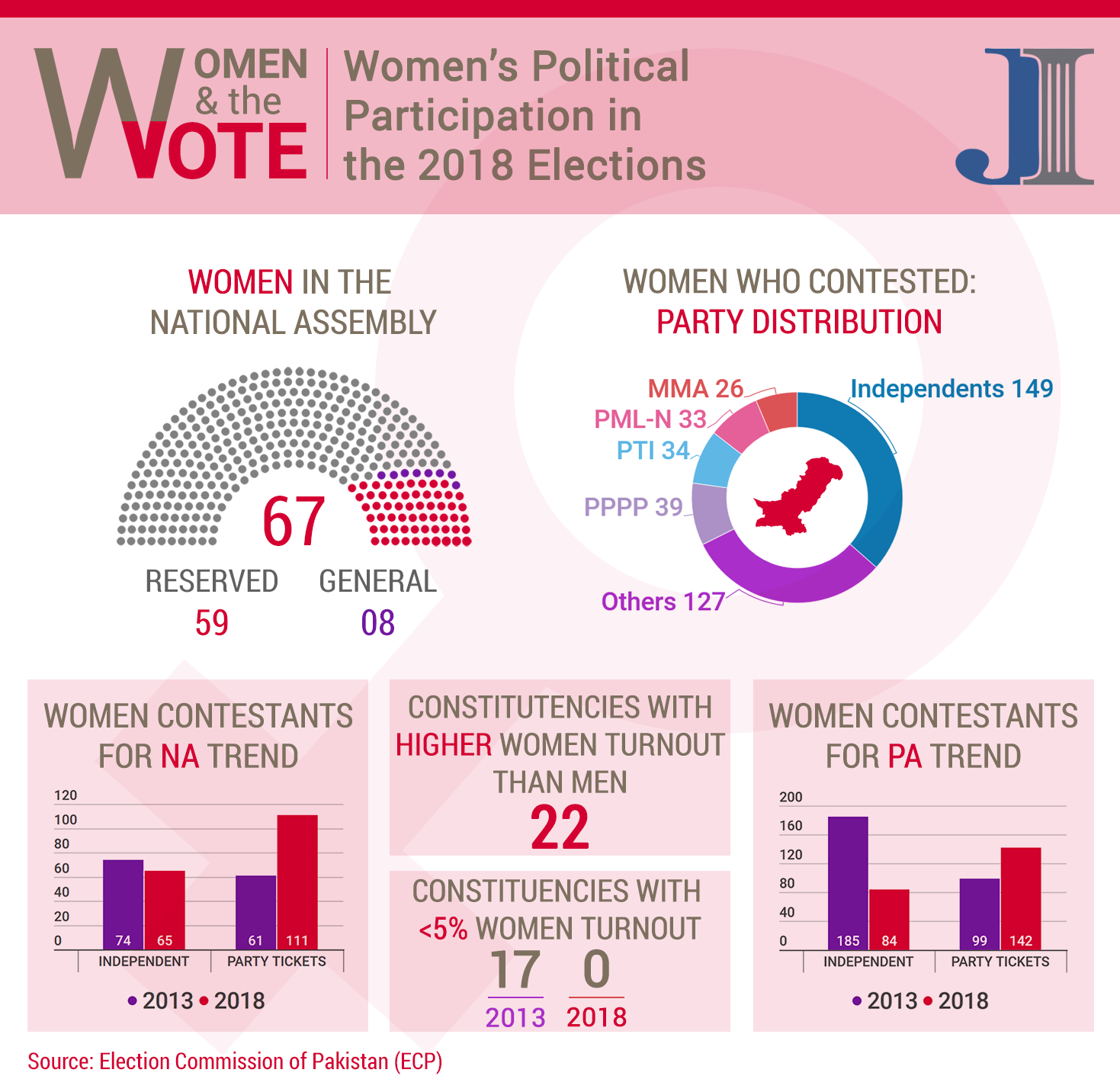 As we undertake a detailed analysis of the 2018 elections, our infographic provides a quick snapshot of women voters and candidates.
It is worth noting that the percentage of women running on party tickets increased from 38% in 2013 to 62% in 2018. This was a direct result of the amendment in the Election Act calling on political parties to allocate 5% of the total tickets to women. PPP allocated the highest number of tickets to women followed by PTI and PML-N. The majority of women contesting for provincial assemblies ran from Sindh. Surprisingly, TLP fielded the the highest number of women for Punjab Assembly elections. While a number of women were elected to the National Assembly as well as the Sindh and Punjab provincial assemblies, no woman has been directly elected to the KP and Balochistan provincial assemblies.
As for women voters, impact of the ROPA amendment was evident: only 3 constituencies had a women turn-out below 10%, compared to 2013 where it was below 5% in 17 constituencies. Additionally, 22 constituencies had a higher women turn out than male turnout.