Flashpoint
Murder in British Columbia: New Delhi's 'Right' to Killing Dissidents?
Date: October 3, 2023
Hardeep Singh Nijjar's killing in Canada has caused a diplomatic row between India and Canada, now grown further complicated because of Western support for an investigation into the high profile assassination. That inquiry may confirm what many already suspect, yet the key question remains whether the incident will impact India's standing in global affairs. Jinnah Institute asked senior foreign policy experts their view on this unfolding episode.
Sherry Rehman
President, Jinnah Institute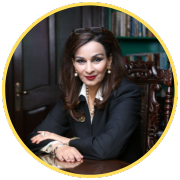 If the allegations of India's involvement in Nijjar's assassination are proven true, it will surely have consequences for India's diplomatic and strategic brand.
India has regularly undertaken intelligence and military operations in neighbouring countries to achieve tactical ends, but to carry out a state-sponsored assassination in a Western country may have overplayed its hand.
Within India, the incident has triggered discussions about national security, terrorism, and foreign interference. It has also intensified the existing debates about the revival of the Khalistan movement and resentments that have simmered in Punjab since Operation Blue Star in 1984. Several decades later India's Punjab problem is still there, and the killing of well-known dissidents, including Sidhu Moose Wala, confirm the state's grisly resort to violence in quelling political convictions. India is no stranger to running apartheids where and when it wants, as Kashmiri leaders will attest.
Meanwhile, the incident has highlighted the extent of intelligence sharing and cooperation between the Five Eyes alliance, which includes Canada and the United States. If these allegations are substantiated – and there is every indication that there is greater intelligence on this score than meets the eye – it may curtail the cooperation global powers are willing to have with India, especially on security and terrorism. India's foreign policy and actions will be subjected to greater scrutiny, although its foothold within the G20 is unlikely to be impacted.
Pakistan, long critical of India's belligerence in South Asia, sees this as confirmation of proofs submitted to apex committees at the UN. However, Indian domestic sentiment on the other hand has come out in favour of India's 'right' to defend its interests abroad, and praise for PM Modi's iron fisted resolve in dealing with dissidents. BJP constituents have perceived this as a high point of Indian undercover operations, with little understanding of how the world works.
Zahid Hussain
Author and Journalist

The killing of Sikh separatist leader Hardeep Singh Nijjar, a Canadian national, allegedly by Indian intelligence agents has brought an already strained relations between India and Canada to a breaking point. The decision of the Canadian government to expel India's top intelligence agent over the matter and India's retaliatory action has intensified the tension between the two countries. Delhi has now closed down its visa services in Canada.
The allegation of Indian involvement in the assassination of a Canadian citizen came after a thorough investigation and credible intelligence sharing between Canadian and Western intelligence agencies alliance known as five allies. It is reported that it was American intelligence agencies which provided the initial information about the murder plot.
According to some media reports it was not the first incident of suspected Indian involvement in assassination of Sikh separatist activists in Western countries, but the latest incident carries undeniable evidence of Indian links. India's refusal to cooperate in the investigation has reinforced the suspicion. The Modi government is now facing intense diplomatic pressure from its American allies to come out clean on the issue.
The Canadian action that came weeks after the much-publicized G20 conference in Delhi dealt a huge setback to India's projection of itself as an emerging global power. The incident may not affect the strategic alliance between Delhi and Washington, but it has certainly caused serious concerns about Indian intelligence involvement in plotting murder of its dissidents in other countries.
Pakistan has long accused Indian intelligence agencies of aiding terrorist groups operating on its soil, but it did not draw international attention. The Canadian incident will certainly strengthen Pakistan's case.
Dr. Fahd Humayun
Assistant Professor of Political Science, TUFTS University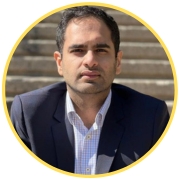 An ongoing spat between the governments of India and Canada over the assassination of a Sikh separatist on Canadian soil has made clear the incongruities of India's ambitions as a global player on the world stage; vying for leadership at multilateral global for a on the one hand, but also finding itself in conflict with the rules of a liberal international order on the other. For Pakistan, this is likely to be of little surprise, given India's actions in Kashmir on August 5, 2019, as well as evidence gathered by subsequent Pakistani governments on the extent of Indian involvement in terrorist activities in the country.
Pakistani diplomats and legal experts have long maintained that India abides by the rules of the international system when it suits its interests, be it over the constitutional status of Jammu & Kashmir, to feigning ignorance over Pakistan's arrest of Indian navy officer Kulbhushan Jadhav in Balochistan, to ongoing arbitration under the Indus Water Treaty. Canada's allegations, however, mark an important inflection point: this is the first time that a country in the West has accused the Modi regime of defying its sovereignty, and, in doing so, violating crucial international rules and norms.
The fact that the intelligence that allowed Canada to make these allegations came from the United States, a key Indian ally, will likely put New Delhi in an uncomfortable spot, even as the latter tries to maintain that its relationship with the United States is unlikely to be affected by recent events. Indeed, the Indo-U.S. partnership is driven by strategic compulsions that will likely enable both countries to weather the current spat with Canada. That said, the allegations and ongoing investigation will likely blemish India's reputation under Modi – not insignificant given the reputational white-washing the BJP machinery has invested so heavily in since 2014.