Second Opinion
Pakistan's Foreign Policy Calibration
Date: June 4, 2013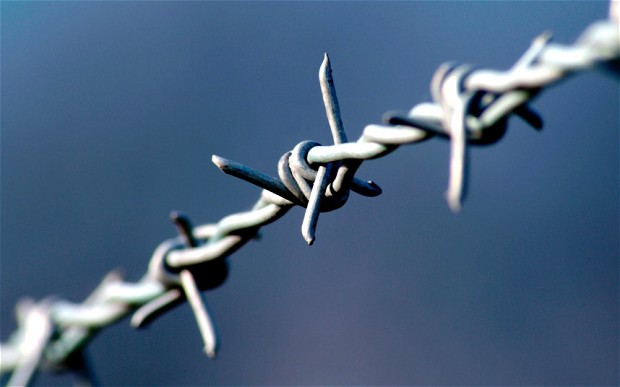 Second Opinion is Jinnah Institute's monthly feature on foreign policy and current affairs. The latest issue of Second Opinion combines recommendations by Pakistani experts on foreign policy with observations by international opinion leaders on the course Nawaz Sharif's government may adopt towards India, Afghanistan and the United States.
In this issue: Dr. Rifaat Hussain, Dr. Samina Ahmed, AVM (r) Shahzad Chaudhry, Moeed Yusuf, Dr. George Perkovich, Stephen Cohen, Amb. Salman Haider, Baijayant Jay Panda, Amb. Masood Khalili, Naheed Farid and Mujahid Kakar.
Please note that the views in this publication do not reflect those of the Jinnah Institute, its Board of Directors, Board of Advisors or management. Unless noted otherwise, all material is property of the Institute. Copyright © Jinnah Institute 2013
Domestic Recalibration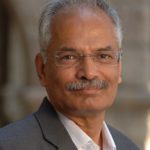 Dr. Rifaat Hussain, Visiting Professor, Center for International Security and Cooperation, Stanford University, argued that the new government should pursue a policy of "˜bilateralism', defined as amity towards all and animosity toward none, and that Pakistan's national and public interests should be the driving force of this policy. He argued that Pakistan must ensure that its policies truly safeguard its national sovereignty, independence and territorial integrity, in addition to creating international conditions that are conducive to the realisation of citizen's welfare.
Relations with India would be critical for the new government, according to Dr. Hussain, because of the long history of conflict between India and Pakistan. "Opportunity costs for maintaining antagonistic relations with New Delhi have to be thought through," he advised and recommended that Pakistan should enunciate a policy of nuclear last resort and give up supporting violence directed against India by Jihadi militant organisations. Furthermore, Pakistan should make every effort that its territory is not used for carrying out violent acts against its neighbours. Such commitments must be reciprocal, he pointed out, and enshrined in a policy document to be jointly signed by both Islamabad and New Delhi.
Dr. Hussain advised that the new government should pursue a policy of peaceful coexistence with Afghanistan and cease claiming any special rights in that country. In his view, Pakistan should try to have a non-aligned Afghanistan and fundamentally commit itself to a peaceful, stable and secure Afghanistan.
He also proposed that Islamabad should prevent the emergence of a hostile axis of Washington-New Delhi-Kabul against itself. This necessitates isolating areas of friction and pursuing cooperation with Washington, he advised, adding that Pakistan should stop treating the U.S. as an enemy country in terms of public perception and recognise the limits of American influence in Pakistan. "America is a global player and Pakistan must ensure that it does not end up on the wrong side after the 2014 American withdrawal from Afghanistan," he cautioned, underscoring the need to "turn inward" and build its economic strength. "Pakistan should give up the illusion of a special relationship with United States and treat American policies in the region on merit…such a strategic rethink is long overdue," Dr. Hussain stated.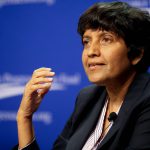 Samina Ahmed, South Asia Project Director for the International Crisis Group, recommended that the new government'spriorities should focus above all on normalising relations with neighbouring India and Afghanistan. She argued that it was not only essential to implement pledges made to fully normalise economic ties with India, but that the new government must also take steps, with some urgency, against anti-India oriented jihadist groups. She noted that any steps taken to expand economic ties and to improve bilateral relations could be derailed should another major terror attack take place which is traced back to Pakistan. With the 2014 deadline for the end of international combat operations in Afghanistan drawing nearer, Samina Ahmed pointed out it was in Pakistan's interest to clamp down on cross-border attacks, which would only be possible if the new government has the capacity and the political will to shut down insurgent safe havens. According to her, this would not only help stabilise Afghanistan but would also bear counter-terrorism dividends for Pakistan by preventing home-grown militants from using Afghan soil to attack Pakistani targets. Ensuring a cordial and mutually beneficial relationship with the U.S. should be a key priority for the new government according to her, given Pakistan's dependence on U.S. support for assistance from the IFIs, as well as U.S. diplomatic support for a continuing and sustainable democratic transition. But that relationship too will depend on the new government's willingness and capacity to deny havens to violent extremists on its territory. She admitted that this was an uphill task but one that would have to be addressed, not just to assuage U.S. security concerns but also because of Pakistan's own security dilemmas, evident in the spike and increasing reach of anti-state actors countrywide.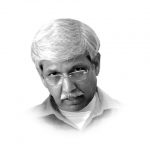 Defence Analyst Air Vice-Marshall (retd) Shahzad Chaudhry noted that all three countries – India, Afghanistan and the USA – have a very special relationship with Pakistan, and that relations with these three shall be of the highest priority for the new government.
He recommended that Pakistan should engage with Afghanistan for developing a blue-print for peace in Afghanistan. Whatever mutual responsibilities exist must be identified and a line of action developed with frequent recourse to share progress. Trade and control of smuggling across the border should be simultaneously tackled after understanding on key issues is developed between the two nations. He stressed that both nations must commit not to let their soil be used by any group or force to interfere, subvert or attack the other neighbour. In his view, pipeline diplomacy for the region to transport oil and gas should become the binding linkage to develop and nurture interdependencies.
With regards to the U.S., AVM Chaudhry reasoned that Pakistan must build further on its bilateral ties and create mutual interests across the spectrum of full relations. According to him, Pakistan must work closely with America to develop and enact a blueprint of peace in Afghanistan and in the region as well as enabling and supporting America's orderly withdrawal from the region. He pointed out that America's concerns with extremism as the source of terrorism within the region were genuine and needed to be addressed in close coordination with them. "Creating positive triggers of socioeconomic activity, education and inclusion of the areas under strife" are necessary in his view, for which Pakistan needs American support. Trade and investment were the keys to a sustainable relationship and need to be strengthened and reinforced, he said.
Pakistan's relations with India were "plagued by both history and geography", AVM Chaudhry observed, adding that working with India could unleash the great potential of economic progress between the two neighbours, but "pettiness rather than statesmanship" tends to dominate the execution of this complex relationship from both sides. He felt that such attitudes were now entrenched in societal response and explained how media, especially in India becomes a negative contributor to such disposition. Without resolving the vexing issues of Kashmir, Siachen and Sir Creek, AVM Chaudhry felt it was impossible to "break the logjam of infertility in ideas and the latent potential that remains unrealised in terms of collaborative projects in education, environmental improvement, ecological sustenance, water sharing and preservation, poverty and disease elimination and trade and investment."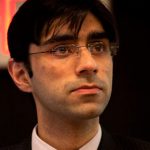 Moeed Yusuf, Senior Pakistan Expert at the United States Institute of Peace noted that there seemed to be a growing interest in Western capitals about the implications the general elections will have on Pakistan's foreign policy orientation. According to him, that interest is perhaps triggered by Pakistan's self-acclaimed and much touted "˜strategic shift' that has continued to receive attention in Western capitals (and in India and Afghanistan). He argued that the shift is only partially understood and there is no sense of whether it is likely to have any longevity.
Mr. Yusuf pointed out that Pakistan's continuing civil-military disconnect on a number of foreign policy questions notwithstanding, a convergence had begun to emerge during the last PPP-led government. At its core, it entailed a subtle recalibration of the country's regional outlook coupled with a status quo approach on relations with China and the U.S. The next five years are likely to see a consolidation of this trend, characterised by the following:
(a)   Positive movement with India, despite vocal and perhaps violent challenges from the right wing. The leadership of major parties seem to be fairly sanguine on Pakistan's options, albeit there is a need to employ the correct "political jargon and face savers" to pursue this fully.
(b)  Pakistan's Afghanistan policy could take one of two very different directions depending on what transpires in Kabul post-2014. The current desire, according to him, is to see Pakistan reduce its reliance on hardcore Islamist Pashtuns and open up with the Northern factions. However, there is also a parallel hedging strategy to be operationalised incase Afghanistan falls back into civil war.
(c)   Pakistan had for long been firmly in the Saudi camp – with all its attendant economic benefits and ideological repercussions. This has now begun to undergo some correction for two reasons. In his view, the ideological repercussions seem to have caught up with Pakistan and decision makers in Islamabad now seemed to be taking the Iranian option more seriously, despite Western opposition.
(d)  There is zero dissent on Pakistan's all-weather friendship with China, despite the latter's clear signalling that it would not bail Pakistan out with free handouts on a regular basis.  Despite this, future policy would continue seeking Chinese investment and increasingly use Beijing as a buffer against the geo-political squeeze Islamabad feels it is under.
(e)   More of the same with the U.S., as neither side can afford to alienate the other. He predicted more "lip service to decreasing dependence on the U.S." in Pakistan, which will not come about as it entails forgoing the assistance that flows from Washington.
Relations with the United States
George Perkovich, Vice President for Studies and Director of the Nuclear Policy Program at the Carnegie Endowment for International Peace pointed out that Pakistan's new government was likely to say it wants to improve relations and suggest that all of the changes necessary for this to happen must be made by the U.S.
He recommended that in terms of foreign policy objectives the PML-N led government should impress upon India, China, the U.S. and others that Pakistan is determined to address its gravest problem – internal militancy – and that Pakistan would actively try to block attacks on India and Afghanistan.  By reassuring others that Pakistan is not aggressive, Mr. Perkovich believed that the new government could seek normalisation of relations with India and the end of unauthorised U.S. drone strikes.
Stephen Cohen, renowned author and Senior Fellow at Brookings Institution, stated that he was loath to offer advice to another country, but believed that  Pakistan needs to have solid relations with its closest neighbours first and then worry about others. This implies a peaceful withdrawal of the U.S. from Afghanistan and improved ties between Pakistan and India – both dependent on the actions of the other country. Mr. Cohen also remarked that while the PM-in-waiting, Mian Nawaz Sharif is reputedly a "new Nawaz," he remained skeptical of instant transformations, although he admitted that people do learn from their past.
Regarding the foreign policy objectives that the PML-N led government should have, Mr. Cohen stated it was obvious that Nawaz needed to develop a sound foreign and security policy team, to persuade the military that civilians can run Pakistan properly.  As for the U.S., Mr. Cohen observed that the U.S. understands Pakistan's long term importance and that it should offer incentives for Pakistan to become a part of the greater South Asia that should have emerged after 1948.  He felt that the U.S. had played some role in preventing this and it was now up to Washington to see Pakistan in a regional context, not merely as a military ally or part of the so-called "Af-Pak" arrangement.
Relations with India
Salman Haider, former Indian Foreign Secretary stated that Pakistan merits sincere congratulations for its successful election. As foreign relations were not at the core of the voter's concerns, he did not expect to see any dramatic change in Pakistan's foreign policy stance. He imagined that the decisive results would mean that a stronger, more cohesive government could now be expected in Islamabad, which would be able to pursue a more active policy in all fields, including foreign affairs.
About the incoming government, Mr. Haider asserted that in his previous tenures as Prime Minister, Mr. Nawaz Sharif had shown a readiness to deal with India and to make a genuine effort to seek solutions to bilateral problems. However, in his view the circumstances then were not conducive and not much could be achieved. He stated that he would wish to see Mr. Nawaz Sharif follow his instincts in bilateral matters, for he has been on the side of peace and friendship. "In such basic matters, what the leader wishes is more important by far than the calculations of his officials, as was dramatically witnessed when Mr. Vajpayee embarked on his famous 'bus yatra' to Lahore," remarked Mr. Haider. Much groundwork had been done since then through prolonged exchanges between the two sides and the stage has been set for important changes in the bilateral relationship, he felt. "Bold leadership by Mr. Nawaz Sharif at this juncture could yield dramatic results," predicted Salman Haider.
Baijayant Jay Panda, member Lok Sabha, stated that his expectations were "cautiously optimistic". He had had an occasion to call on Mr. Nawaz Sharif on one of his visits to Pakistan and recalled that Nawaz
Sharif had made a positive impression on him, particularly with regard to Indo-Pak relations. Mr. Panda pointed out that for Pakistan's overall foreign policy tenor – not just relations with India – there is an expectation that Mr. Sharif will look for pragmatic approaches instead of being cornered by populist pressures. He felt that the PML-N had an advantage in this as its campaign rhetoric did not give in to populist sentiment and Mr. Sharif could take the high road of winning an election through advocating pragmatic solutions rather than jingoistic, feel-good slogans. "That might give him the political capital, at least initially, to propose win-win steps with Afghanistan and the U.S., in addition to India," observed Mr. Panda
He also noted that while Mr. Sharif's commitment to rebuilding the bilateral relationship are being viewed positively, a gesture of some kind that indicates a real break from the past would go a long way. This could happen, in his view, by taking action against reputedly 'immune' non-state actors who support terrorist acts in India. If that proves too difficult as a starting point, addressing a long-pending sore point could do the trick. For example, giving up Dawood Ibrahim, or at least sharing actionable intelligence on him with India, would create a paradigm shift for Indo-Pak relations.  Without such a gesture, of course, progress is still possible, but it would be a slow and tortuous process according to him.
Relations with Afghanistan
Afghan Ambassador Masood Khalili felt any government in Pakistan would be successful if it honestly dealt with Taliban leadership in Pakistan and tried to help Afghanistan, till both Pakistan and Afghanistan were safe.
He felt that without these conditions being met, any government in Pakistan could not achieve success. Speaking on Afghanistan, he noted that these two nations had been helping each other during the Afghan war against the Soviets and felt that they owed each other the chance to live in prosperity.
Naheed Farid, member Afghan Wolesi Jirga, began by noting that due to a variety of reasons Pakistan's foreign policy was both sensitive and significant. She stated that while Pakistan itself was a victim
of terrorism, a history of "wrong political actions" led to the perception that fundamentalist ideologies were given a free reign within its boundaries. She noted that serious action needed to be taken toward checking the growth of such ideologies.
She respected Pakistan's concern regarding the violation of its sovereignty as a consequence of the conflict in Afghanistan, but believed Pakistan could play an "honest part in the war against terror". She asserted that Pakistan deserved an articulation of its Afghanistan policy, based on concerns for its sovereignty and independence. Ms. Farid felt positive that easing barriers to trade and transit could strengthen the political trust between Afghanistan and Pakistan.
Mujahid Kakar, Director of News and Current Affairs, Tolo TV, argued that the most important issue common to Pakistan and Afghanistan was terrorism. He said that people in Afghanistan expected Nawaz Sharif to carry out a dialogue with the Taliban in Pakistan and simultaneously support Afghanistan in this process as well.
Mr. Kakar noted that the concept of "˜strategic depth' needed to be eliminated in the minds of Afghan people; the perception that most policies regarding Afghanistan are shaped by the establishment, and that Pakistan and India are fighting a proxy war in Afghanistan. He felt Nawaz Sharif must give a clear message that Pakistan sees Afghanistan as a neighbour, an equal Muslim country and that both should respect each other's integrity and sovereignty. and in speaking about foreign policy.
He pointed out that expectations in Afghanistan had risen during Pakistan's election campaign, during which PTI leader Imran Khan focused on bringing an end to the insurgency. People in Afghanistan believe that a solution for the insurgency in Pakistan will also help bring an end to terrorism in neighbouring Afghanistan. He cautioned that Nawaz Sharif's cabinet should focus on supporting the government rather than individuals, parties or ethnic factions to try and end support for the Taliban.