Flashpoint
SCO Summit In India: Calibrating Pakistan's Stance
Date: May 1, 2023
The attendance of Foreign Minister Bilawal Bhutto Zardari at the upcoming SCO summit has generated significant anticipation, as it will mark the first visit by a top Pakistani official to India in over a decade. In light of this development, Jinnah Institute has engaged senior foreign policy experts to provide their perspectives on the objectives of the visit, as well as its potential impact on both bilateral and regional relations.
Amb. Riaz Khokhar
Former Foreign Secretary & High Commissioner to India, United States & China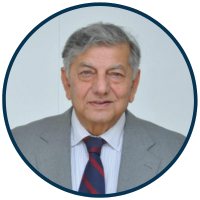 As Pakistan's representative at the upcoming SCO summit, it is imperative that Foreign Minister Bilawal Bhutto articulates our stance on pertinent regional issues. While it is suggested that the Foreign Minister refrain from seeking bilateral meeting with India, it is crucial that he addresses the assembly on key principles enshrined in the UN charter, specifically those concerning illegal occupation, the right to self-determination, and ongoing human rights violations in IIOJK. It is also important to highlight the recent Indian media expose on the Pulwama attack and underscore the malicious disinformation campaign being propagated by the Indian state against Pakistan.
Furthermore, Pakistan should reiterate its commitment to regional cooperation as an essential component of the SCO's progress and detail concrete measures towards this end. It is equally important to acknowledge how certain regional powers' hegemonic ambitions are impeding progress in South Asia.
In engaging with the Indian media, Pakistan should adopt a skilled approach and emphasize that this is not a bilateral visit. Instead, it is a regional summit and should be perceived as such. The conversation should be focused on the human rights situation in India, rejecting all unjustified and illegal maneuvers by the Indian state in occupied Kashmir, and reaffirming Pakistan's willingness to engage in talks, in accordance with UN principles and resolutions, if India were to engage with sincerity. Pakistan has time and again reiterated that it is only through sustained regional cooperation and dialogue that we can move towards a more peaceful and prosperous future for South Asia.
Finally, any potential SCO meeting in Srinagar should be unequivocally condemned and negated at all levels.
Amb. Aziz Ahmed Khan
Former High Commissioner to India and Afghanistan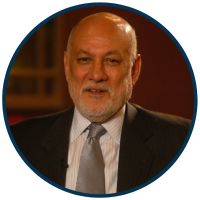 Pakistan holds the Shanghai Cooperation Organisation (SCO) in high esteem and has been closely associated with its development from the outset. In fact, Pakistan was the first country after the SCO's formation to apply for membership, followed by India. While virtual attendance would have sufficed, the visit by the Foreign Minister to the summit underscores Pakistan's strong commitment to multilateral engagement and has its merits. However, it is crucial that Pakistan emphasizes that its attendance at the SCO meeting is solely motivated by its unwavering commitment to the collective goal of regional peace, and not an overture towards India. Any bilateral development is strictly contingent on the reversal of all illegal actions in Indian Illegally Occupied Jammu and Kashmir (IIOJK) undertaken by India in August 2019.
The Indian media is likely to exploit this opportunity to project Pakistan's acceptance of the atrocities committed in IIOJK and its illegal occupation. Therefore, it is essential for Pakistan to express a firm stance to the Indian media regarding the restoration of Kashmiri statehood as a core prerequisite for Indo-Pak relations. This is the only way to ensure that Pakistan's foreign policy remains credible and aligned with our national interests. To this end, it is vital for the Pakistani delegation to maintain a strict media plan and avoid over-engagement with the Indian media, as misinterpretation is the norm. Given the election cycle ahead in India, the ruling disposition would be looking for any cues that it can exploit for electioneering and to fuel its misinformation campaigns.
As for bilateral engagement, Pakistan must reiterate that it has always taken the lead towards positive change in the bilateral context. Pakistan has time and again taken initiative, be it the ceasefire, cross-LOC trade, bus service to Srinagar, or avenues like the Kartarpur Corridor, and would continue to show willingness to improve relations, provided India meets halfway in true sincerity. Restoring statehood to IIOJK and relinquishing false-flag operations would be crucial for any such progress.
Amb. Tehmina Janjua
Former Foreign Secretary & Representative to the United Nations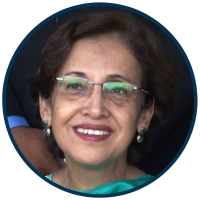 Pakistan's key objectives for the visit should be to demonstrate continued high-level commitment to SCO, signal to key partners in the region (especially China and Russia), that Pakistan is open to moves to decrease regional tensions; and engage in bilateral consultations with other SCO members in order to strengthen relations, and advance our own agendas on political issues, such as Afghanistan, as well as on security, economic and trade matters.
The key question, though, is whether the above objectives necessitated the in-person visit of the Foreign Minister to the SCO meeting in India. These objectives could be served, or at least partially, by virtual participation by the FM in the SCO meeting, or pursued bilaterally, as well as in other, future SCO high-level meetings. Another possible objective of the FM's visit could be to create space for the possible participation by the PM in the SCO Summit to be held in India in July. However, a decision on the PM's visit would depend on the political situation at that time.
As for the bilateral with India, one should not expect much, if anything, to emerge from FM's visit to Goa. The nature of the Indian regime precludes any meaningful bilateral engagement. For, it is a regime driven by a regressive Hindutva ideology, prone to utilizing the anti-Pakistan card for electoral gains, and actively leveraging its economic and international political heft to impose unilateral outcomes in the region.
Any initiatives with regard to India must be part of an overall policy on India – a policy that should take into account the nature of the present Indian regime, and its overall ambitions at the regional and global levels.
Amb. Salman Bashir
Former Foreign Secretary & High Commissioner to India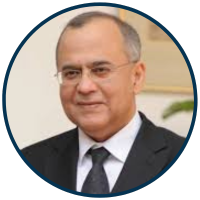 There are compelling arguments both for and against Pakistan's participation in the upcoming SCO meeting. While the bilateral relationship between Pakistan and India is not currently conducive to a high-level visit, it is important to remember that the SCO meeting is a multilateral forum, and Pakistan has assured the SCO that its position vis-à-vis India will not hinder its cooperation with the organization. It is likely that India has also given a similar assurance. Given the regional importance of the SCO, with Iran and Saudi Arabia also poised to join the organization, it would be appropriate for the Foreign Minister of Pakistan to attend the meeting in person.
In a broader context, the SCO has become a powerful organization with the active participation of China and Russia, as well as the states of Central Asia. Pakistan must take a long-term view and position itself accordingly. The reality is that regional relationships will continue to be important, and neither Pakistan nor India can escape their geographic proximity. By participating in the SCO meeting, the Foreign Minister of Pakistan would demonstrate the importance that Pakistan attaches to the organization.
While a bilateral meeting with India may not be possible, the Goa meeting will provide an opportunity to engage with other foreign ministers, including those from China and Russia. Such meetings also provide a platform for constructive dialogue with adversaries, even if it is informal. Pakistan must recognize that India is a larger neighbor, and despite the numerous grievances and disputes, a way must be found to engage with India. It is important to approach the SCO meeting with a constructive mindset, and work towards building better regional relationships.