TakeOne
Take One | Modi's Win & What It Means
Date: May 26, 2019
What does the BJP's return to power mean for prospects for peace and strategic stability? Jinnah Institute President Sherry Rehman, former Foreign Secretary and High Commissioner to New Delhi Salman Bashir, and Senior Fellow and journalist Zahid Hussain weigh in on the implications of the election, and the road ahead.
Sherry Rehman, Jinnah Institute President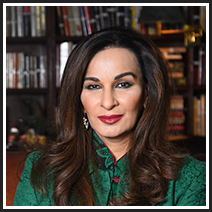 Let there be no mistake: the new BJP's majoritarian mandate is built on a bedrock of division, extremism and exclusion. Pakistan has regularly sought a dignified and equitable peace with India, and will continue to do so. If a heavier mandate spells greater political confidence for Modi in attempting to grow past the polarising premier that he was in the first round of power, more light than heat can possibly be generated between two nuclear neighbours on the knife-edge of escalating conflict. Should the new Modi Sarkar sincerely signal a desire to reboot the relationship, it will find both an institutional and cross-party consensus in Islamabad on turning the page on years of mistrust and starting afresh. States, after all, do business with states and not individuals. But if Modi's new avatar vis-à-vis Pakistan is more muscular than the last, this will pose major risks to the stability of the entire region. What is clear is this: economically-frustrated Indians, have squarely put their faith in a resurgent BJP, and in doing so have voted in a toxic politics of identity and ideology that will mean another exclusionary, majoritarian and extremist five years in India. Just the communalist noise generated by key new-BJP figures who seek to vilify Mohammad Ali Jinnah as a first-order priority will impact public narratives of hate and otherisation in both countries, shrinking space for politicians to be responsible about moving the needle to the right on bilateral red lines. Pakistan must be prepared to deal with the challenges this will pose. Crisis-management structures between India and Pakistan remain embedded in a history of conflict and mistrust. Given this reality, both sides would profit from sitting down, even informally, to discuss ways to prevent a repeat of the February crisis. From thereon, the way forward remains a joint commission that can institutionalise talks on resolving key issues like Kashmir, terrorism, trade, climate change and visa regimes. On Kashmir, it goes without saying: there can be no military solution to the 70-year-old dispute between the two sides, or to the oppression and state-led violence that the people of Jammu and Kashmir live with on a daily basis. Under Modi, the Valley has been transformed into an occupied zone where state-sanctioned torture and predation define daily life. Any attempted reversal to the status of Article 370, as advised in the BJP's manifesto, will only trigger more conflict, bloodshed and instability in South Asia. Pakistan will diplomatically and politically resist any such attempts by the new government next door, but will also use every opportunity such as perhaps a sideline meeting of the two PMs at the upcoming SCO conference. How India navigates the growing global climate of trade wars, its ties with Iran, as well as its role in Afghanistan as it transitions to a new alignment with the US and prospects for peace will also affect Islamabad's perceptions of New Delhi as either a force for regional stability or a purveyor of costly unrest.
Salman Bashir, Former Foreign Secretary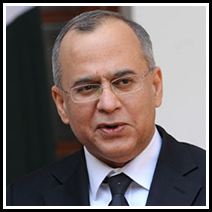 The results of the Indian general elections are stunning in magnitude and implications. The thunderous win of the BJP is a convincing endorsement of India's confidence in the person of Narendra Modi and his hyper nationalist agenda. In its historical expanse, the 2019 constitutes a definite turning point in India's trajectory. The vision of India as a Hindu state has been stamped indelibly and Nehru's secular India has faded into obscurity. A country as vast and diverse in terms of religions, ethnicities, cultures, languages and stark disparities of caste and creed has succumbed to the lure of populism and majoritarianism. This will impact Indian society and could lead to further polarization, hazardous for societal harmony, unity and amity. Narendra Modi in his new avatar will have to rise above, for the sake of India's future, to quell the fires of hate and prejudice that his supporters of the RSS variant have lit in their ideological zeal. India has voted for reviving its supposed past glory omitting nearly a millennium of its history. An Indian civilisational renaissance is perhaps what was intended. But this requires features of character, values, vision and above all self-discipline and hard work. Modi must now think about the sort of legacy that he will bequeath: a statesman-peacemaker and a builder of modern India, or a destroyer of peace and warmonger. The vote was as much an endorsement of his leadership and charisma as it was for his hate slogans. The question now is: will he be swamped by the venom against minorities and Pakistan that he used as election winning gimmicks, or will he be able to quell the hate and war hysteria that he and his party created so massively. As well wishers of India, one would hope that Narendra Modi will now switch gears and prove himself to be guided by rational decision making. Pakistan has made abundantly clear that we seek good neighborly and cooperative relations with India. There are pressing tasks at hand. Foremost, to deescalate tensions and then chart an agreed trajectory for stability, peace and perhaps shared prosperity. Prime Minister of Pakistan has reached out to Modi in the hope that a strong leader and a known hawk in New Delhi is better placed to work with than a motley insecure coalition. This hope and accompanying assumption would be tested soon. Nonetheless, Pakistan should persist with its quest for a dignified peace with India and a harmonious coexistence.
Zahid Hussain, Senior Fellow Jinnah Institute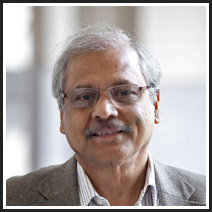 Narendra Modi's return to power for another five-year term is likely to have significant implications for regional geopolitics, given his jingoistic rhetoric. His victory embodies Hindu nationalism and comes on the wave of aggressive national security slogans. Described as India's most divisive and now most powerful leader in decades, Modi's election campaign revolved largely around projecting himself as India's "chowkidar" and bashing Pakistan. Today, India is much more politically polarised with Modi trying to turn the country into a Hindu rashtriya. Not surprisingly, the prospect of Modi's return to power is distressing for India's minorities. The BJP's politics, rooted in Hindu supremacist groups, has polarised this heterogeneous country, raising fear and tensions. A divided and rudderless opposition will hardly be able to stop the BJP's communal roller coaster. Modi's re-election will also certainly not be good news for Kashmiris fighting for their right to self-determination. The brutal use of force by the Indian military and the latter's gross human rights violations have failed to crush the Kashmiris' struggle. The situation in the disputed territory is worse than at any time in the past. The BJP has promised to abolish Article 370 of the Indian constitution that provides the disputed territory a special status. There is no indication of Modi 2.0 changing his policy on Kashmir. This may lead to a rise in violence in the occupied territory. Such a situation will have a direct bearing on relations between New Delhi and Islamabad. There is also no indication of tensions with Pakistan easing under Modi 2.0. Modi's re-election is being projected as a vindication of his belligerent policy towards Pakistan. Prime Minister Imran Khan's hope that it would be easier for his government to deal with a right-wing Indian government under Modi is misplaced. And there is a big question mark over whether, in his second term, Modi will change India's policy of "offensive defence" towards Islamabad. Some analysts do believe that a more confident Modi might resuscitate the currently stalled diplomatic dialogue with Pakistan at some point. But whether the resumption of dialogue will produce lasting peace in the subcontinent remains to be seen.