Flashpoint
What happens to the Hurriyat after Syed Ali Geelani?
Date: September 21, 2021
Following the demise of Hurriyat leader Syed Ali Shah Geelani, Jinnah Institute reached out to senior policy experts and government officials to solicit their views on the future of the APHC and the Kashmiri resistance movement.
Senator Sherry Rehman
President, Jinnah Institute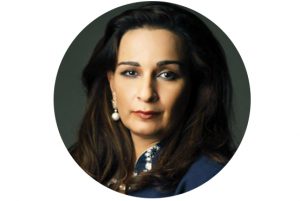 Syed Ali Shah Geelani's legacy serves as a reminder of numerous opportunities that were available for India to engage sincerely on the issue of Kashmir in line with the aspirations of its residents. He established a point of unity for the whole of Kashmir, and there was never a clearer articulation of what the Kashmiris wanted, the region's legacy, history, and its future outlook. This clarity of vision and steadfastness is precisely why he was deemed a threat and incarcerated for years on end, by successive regimes in New Delhi deadlocked in their 'anti-state' myopia. All interlocutors in New Delhi, as well as Islamabad, had no option but to engage with him as the most senior Hurriyat leader.
It would be delusional to claim or believe that the aspirations for self-determination have withered away in Kashmir after his demise. Despite New Delhi's best efforts at imposing a blackout, the flow of information in this day and age cannot be restricted. Yes, there has been a generational change in political leadership, as well as among the citizens of Kashmir who have seen conflict for the better part of their lives, but the relentless oppression being faced in the Valley has reignited the movement. The longer New Delhi goes down the perilous path of forcibly quelling resistance, and sponsoring 'leaders', the more aggravated its Kashmir problem will become.
Meanwhile, Islamabad too should audit its Kashmir policy and gauge its reflection in letter and spirit. Our policy on Kashmir will have to go beyond dossiers, statistics, and slogans. Islamabad's stance on Kashmir remains unchanged, however the messaging will have to convey more lucidly our intent to help the people of Kashmir. This will also involve paying closer attention to issues raised during the recent local elections in Azad Kashmir, which are a microcosm of shared aspirations across the border. The way forward is to pay heed to Ali Geelani's enduring message: let the Kashmiris decide their own future.
Sardar Attique Khan
Former PM of Azad Jammu & Kashmir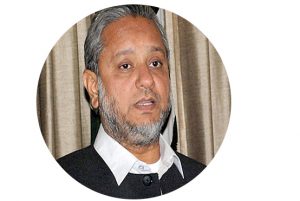 Syed Ali Shah Geelani was the last man standing in Indian Occupied Kashmir's history. He leaves behind an immaculate, undeterred and firm legacy. Mr. Geelani spearheaded a steadfast struggle for the peaceful resolution of the Kashmir conflict, in accordance with the aspirations of the people of the State of Jammu & Kashmir. He proved that a firm commitment for a cause cannot be deterred even by the most inhuman, unethical and illegal brutal measures employed by the largest democracy in the world.
The Hurriyat platform represents the political face of Kashmiri resistance movement. While the loss of its leader is undoubtedly a big blow, the significance of the Hurriyat will remain intact and could potentially even increase going forward owing to the regional developments and the impact of the Afghanistan situation.
Despite all the odds faced in recent years, it is evident that Kashmiri struggle for freedom cannot be suppressed. It must be realised that thousands of lives that have been sacrificed for this cause cannot go in vain. It needs to be understood that the resolution process for the Kashmir conflict can only be set in motion once a road map has been agreed upon. CBMs will be required to illustrate that the concerned actors are serious about engaging on this issue. Following the revocation of Article 370 and 35-A in IIOJK and the persisting Indo-Pak hostility, any exercise is going to be futile and a waste of time unless a conducive environment is first created.
Wajahat Habibullah
Former Chief Information Commissioner of India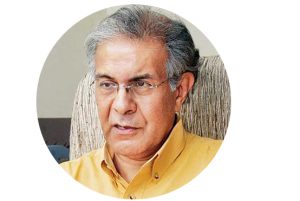 The late Syed Ali Shah Geelani, a universally respected political leader of Kashmir, is best described as a Muslim leader, not a nationalist. His vision of Kashmir was as part of the umma, not the nation conceived by Sheikh Abdullah, the tallest of the State's freedom fighters. That then is his legacy – the  icon of the political leadership restricted to that section of Kashmir seeking accession to Pakistan, always a tiny minority even within the miniscule Kashmir Valley, his support waxing and ebbing with the flow of political exigencies.
So, even with the active support of Pakistan's Inter-Services Intelligence, Shah Saheb never took leadership of the Hurriyat but had to be satisfied with leading a faction of that separatist organisation after manipulating a split. The organisation however remained determinedly azadi oriented. But New Delhi's capacity to exploit this conflict in the separatist leadership has been compromised by its own amateurish handling of Kashmir's political challenge.
Nasim Zehra
Senior Journalist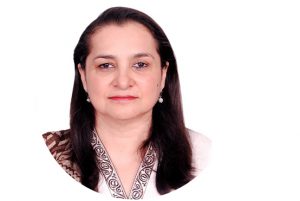 As an iconic figure, Syed Ali Shah Geelani's legacy of steadfast resistance in the face of brutal persecution promises to inspire the coming generations to continue to pushback against the oppressor no matter what the cost is. On many occasions, Syed Geelani stood alone as the solitary resistance figure refusing to meet India halfway.
Syed Ali Geelani was often criticised for adopting a maximalist position on the matter of dealing with the Indian government. However, as has been the case so often, Mr. Geelani was proven right once the Modi government took the illegal decision to divide the state of Jammu and Kashmir and end its special status on August 5, 2019. Since then, New Delhi has been attempting to reduce the Kashmiris to a numerical minority with the help of demographic changes and through the redrawing of electoral constituencies.
The APHC is now weakened and a near divided coalition stands dwarfed against unprecedented levels of oppression being faced by innocent Kashmiris. Now that Article 370 and 35-A have been revoked, the APHC at the moment is unlikely to provide much strategic direction to the Kashmiri resistance. Changing conditions on the ground will require unprecedented resolve, determination and steadfastness among the new emerging Kashmiri leadership.

Ershad Mehmood
Information Secretary PTI-AJK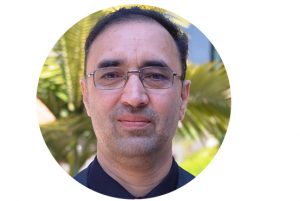 Ali Geelani was no ordinary resistance leader; he ruled Occupied Kashmir during the last three decades without having any official power. His persistent defiance and bravery inspired young Kashmiris in the 1990s, and his legacy was willingly inherited by generations that followed, who know him as Baba-e-Azadi (father of the freedom movement). Geelani's story of bravery and perseverance has now become part of folklore. His detention is finally over. He got his freedom.
Masarat Alam Bhat is being considered as someone who can walk in Mr. Geelani's footsteps, himself having served about twenty years in jail. However, it will be quite challenging for the Hurriyat to keep itself relevant and active as most of its leadership is in jail; the organizers are also under strict watch and there's no political space left for any sort of activity in Kashmir. Hurriyat will no doubt stay with its people in such turbulent times, but it lacks any significant outside support at this time, and this must change if Hurriyat wants to stay effective as an organisation.
The political environment has clearly divided Kashmiris into two factions: those who support the occupation and those who denounce it. There is no grey area. The struggle has also changed in terms methods and tactics. Most underground workers who provide critical support to the movement are waiting for the right time to come forward. But the movement is more entrenched than ever, giving purpose to the anger and indignation felt in response to BJP-RSS policies in Kashmir, which have brought back a strong resurgence of Muslim identity politics.
New Delhi seems to have no intention to engage with the existing leadership in Kashmir. It came down hard on both separatist elements and mainstream politicians. It is evident that New Delhi wants to install a new leadership in Kashmir by propping up secondary leaders from the society, youth organisations and pro-India political parties.
Peerzada Ashiq
Journalist, The Hindu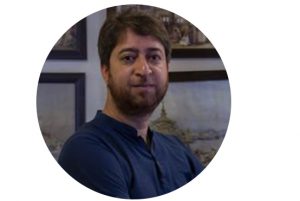 With a political career spanning over six decades, the death of Hurriyat leader Syed Ali Shah Geelani leaves behind an unignorable legacy for both India and Pakistan. India will see Geelani's legacy as one of an intransigent who refused to go by New Delhi's script on the future of Kashmir, thus being a part of the problem and not the solution. For Pakistan, Geelani has emerged as an uncompromising and ardent icon advocating merger with Pakistan, with an unwavering ideological narrative.
In fact, it's for the first time since the armed struggle started in the 1990s that Pakistan owned a Kashmiri separatist and granted this scale of recognition from the serving Prime Minister and President of Pakistan.
The BJP made a concerted effort to make the Hurriyat factions disappear and irrelevant as a political force from Jammu and Kashmir. A clampdown since 2014 saw Hurriyat leaders either put behind bars, immobilized, their organizations banned; the Jamaat-e-Islami (JeI) and Jammu and Kashmir Liberation Front (JKLF) are cases in point. The Hurriyat may be popular in Kashmir but their structures and ranks were completely dislodged between 2017-2019.
New Delhi is focused on transforming easier-to-manipulate regional parties like the Peoples' Democratic Party (PDP) and the National Conference (NC) as the new separatists, and would prefer for the Hurriyat to recede into the past. If India and Pakistan engage with any seriousness, the Hurriyat could see itself back in the game and reassert its politics. Meanwhile, the sentiment in Kashmir, across the political and regional divides, remains pivoted on a final settlement under an inclusive process involving stakeholders from Srinagar to New Delhi to Islamabad.