Hate-Speech and Social Media in Pakistan
---
by:

Jahanzaib Haque

Date:

November 29, 2013
---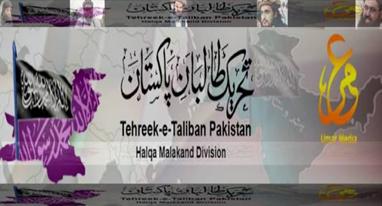 Pakistani media is an agent of CIA and RAW, Shariat ya Shahadat (Shariah or Martydom), Maslak-e-Deoband (Cult of Deoband) and Shias are unbelievers. This is not a list of slogans chanted by extremists on the streets of Pakistan. It is a very small sampling of the thousands of hate-fueled extremist Facebook pages that make up the Pakistani online experience today.
It is a matter of grave concern that for a country that is extremely sensitive to controversial material, the 8.5 million Facebook users from inside Pakistan, have access to messages from local extremists banned organizations and militants with complete impunity. More worryingly, it seems the hate speech against minorities such as the Shia and Ahmadiyya communities is resonating with a majority of local users, along with demands for jihad and making Pakistan an Islamic caliphate.
Do you know which locally run Facebook page has the highest engagement levels – the 'talking about this' metric – with Pakistan audiences? Most would assume it is OLX Pakistan, which social media analytics site Social Bakers lists as the number one Facebook page in Pakistan, but that is simply not true. Sorry OLX, your massive ad spend on local media, social media and your marketing teams may have you at 1,965,047 likes and 110,722 users talking about your page as of July 18, but My Ideology is Islam & My Identity is Pakistan (MIMIP) stands at 581,990 likes and a whopping 491,154 talking about the page.
Why is MIMIP almost five times more engaging than the biggest Facebook page in Pakistan? It's simple really. The page averages about one share every two minutes, up to 10 hours a day. What do these shares consist of? The latest statements by Jamaat-ud-Dawah chief (formerly Lashkar-e-Taiba) Hafiz Muhammad Saeed, generic religious messages, anti-Ahmadi hate speech, health tips, the faces of Pakistani TV anchors, politicians and senior members of the judiciary Photoshopped with dogs, demons or Hindu/Jewish symbols, anti-Hindu, anti-India hate speech, anti-Semitism, racist, homophobic content, calls for jihad and news updates.
Given the high volume of content MIMIP has to churn out, its social media team tends to steal content from like-minded pages; mostly from the hundreds of pages a little further down the extremist rabbit hole, similar to the ones mentioned at the start of this article.
Let's ignore the question of who is running this page and to what end right now. Let's instead focus on the fact that such a monstrosity is allowed to exist and thrive on a social network that has no office or representatives in Pakistan, while the government ignores it. Let's focus on the fact that reporting much of the hate-speech, slanderous content and even calls to violence and genocide of minorities generated on such pages is futile because the text on the shares is in Urdu or other regional languages.
This is not all we should be focusing on. In the YouTube ban case hearing in the Lahore High Court on July 4, 2013, a representative of the Pakistan Telecommunication Authority (PTA) claimed that Pakistan has anexisting "arrangement" with Facebook that allows the government to have "undesirable" content and Facebook pages blocked.
The question arises – if the above Facebook pages are active, what is the government having blocked? Blasphemous content? Determined by whom? The most high-profile case of a local Facebook page being blocked by the PTA recently has been that of Roshni – a page promoting progressive, secular, liberal ideas and sharing messages in support of Malala, Ahmadis, the Shia community, the local Hindu community and anti-blasphemy laws. The page was also blocked for Pakistanis by Facebook and according to an online interview with the founder of Roshni, "They [Facebook] never cared to explain why they did this – maybe they received a lot of complaints and banned on number count."
Roshni is back on Facebook as a new page, but it's feared that it is only a matter of time before it will be taken off again. Given this near-hopeless state of affairs, we can all just sit back and relax, subjected to such a foul and destructive narrative, while the government remains aloof at best and complicit at worst. How can citizens fight back when the powers that be have Facebook on their side in an apparent deal that is as devious as it is against the social networking giant's lofty 'principles'.
Best to just sip on some mango juice (as long as it's not Shezan – because that would be pro-Ahmadi) and 'like' the Umar Media Facebook page run by the Tehreek-e-Taliban Pakistan. It makes staying up-to-date with the latest beheading videos so much easier.
The writer is Web Editor of The Express Tribune and tweets @Jhaque_